It seems that designer Frank de Biasi has always been destined for a home in Tangier. With a college degree in international relations, studying at the Sorbonne, after which he studied at Christies for six years and then for twelve years as interior director at Peter Marin, Frank expanded his love of travel, art and history with experience in blue chip design. Although they expertly approach design sources and create interiors around the world, it is somehow not surprising (after having homes in New York, Miami and Paris) that Frank and partner, fabric and textile designer Gene Meyer, will land in this magical pot of culture and creative ex cats from all over the world. Please join Susanna and me on a visit to Frank at his and Gene's enchanting home in this fascinating North African port city.
In Tangier, in the heart of Casbah, Frank and Gene found the wreckage of a place they knew could be transformed into a full-time home that spans the seasons,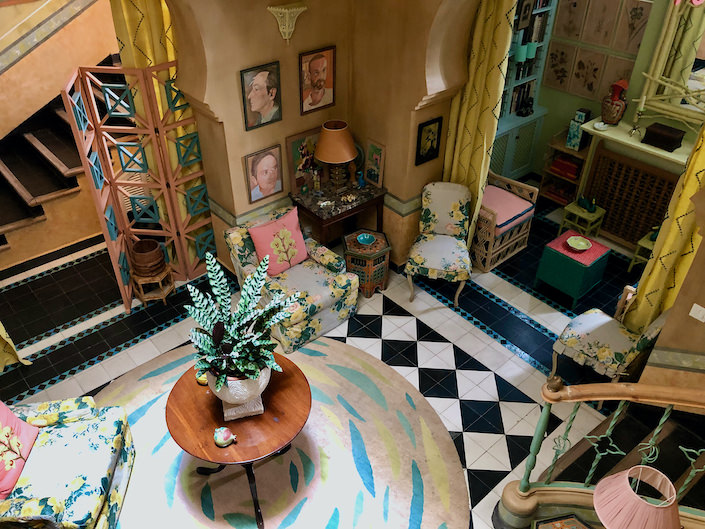 from the cozy first floor above, to the airy living / dining room upstairs, below.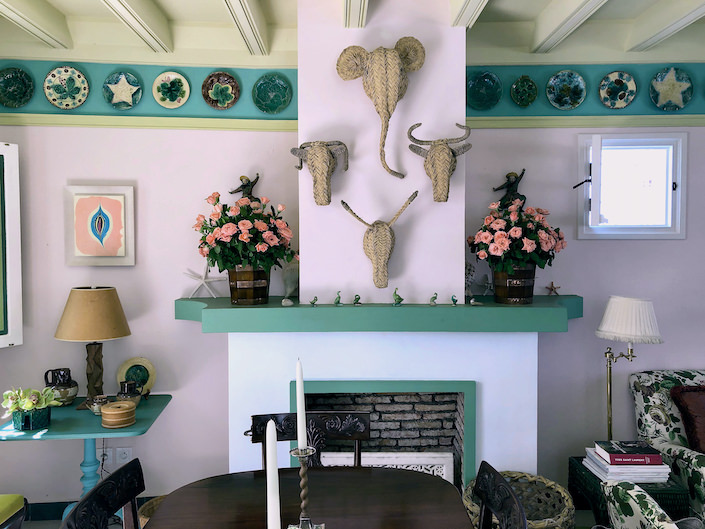 Collections from previous homes (you may recognize the tiger below from Frank & Gene's NYC apartments – watch the video visit here) merge effortlessly into a cohesive whole, referring to their cascading life together. And yet the new architecture and motifs offer an exotic sense of place.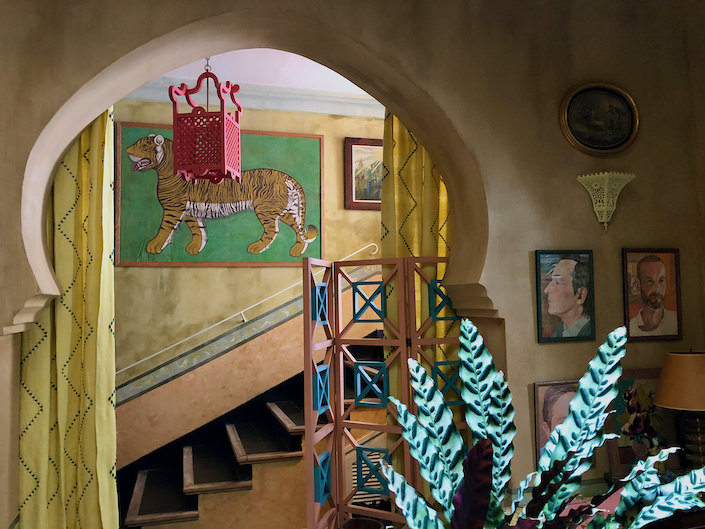 Building from scratch, they were able to collaborate with local craftsmen to incorporate many elements that make for a comfortable and modern life, including a smart and practical three-story central atrium, bringing light to all floors. It is decorated with a custom mucharabia, a traditional wooden screen, which connects all the rooms with exotic chic. The custom kitchen and pantry help to keep the collections and entertain them frequently.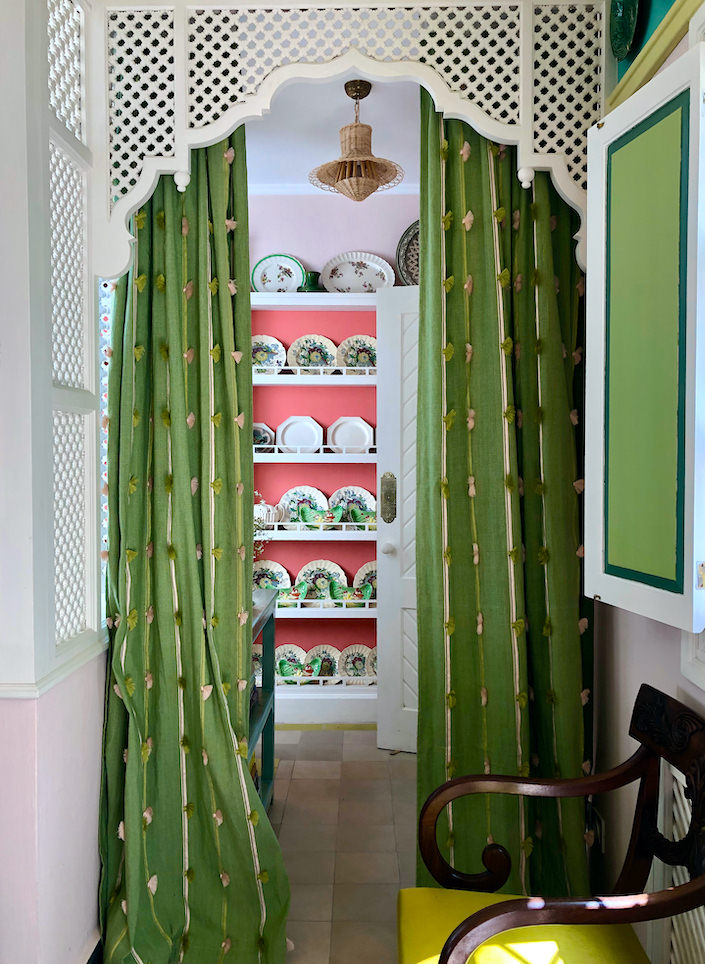 Bright color combinations (Genoa's field of expertise) express the couple's love for custom finishes and details, signing all of their past homes.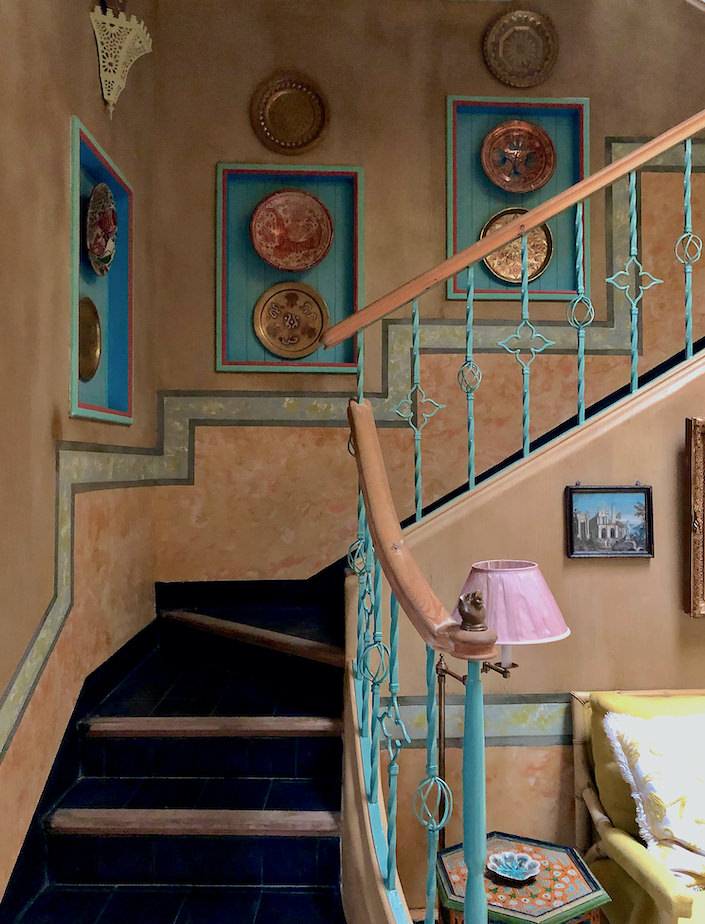 But above all, Frank and Gene wanted a home that not only expresses their different dialect of design, but is also comfortable and appropriate and the style encompasses their possessions – a trifecta embodied by the seating area of ​​their bedroom below.
all photos of Stacey Bewkes for Quintessence
So thank you Frank and Gene, we were thrilled and enchanted by your talent and hospitality. We can't wait for the return visit to experience more of Tangier's magic!