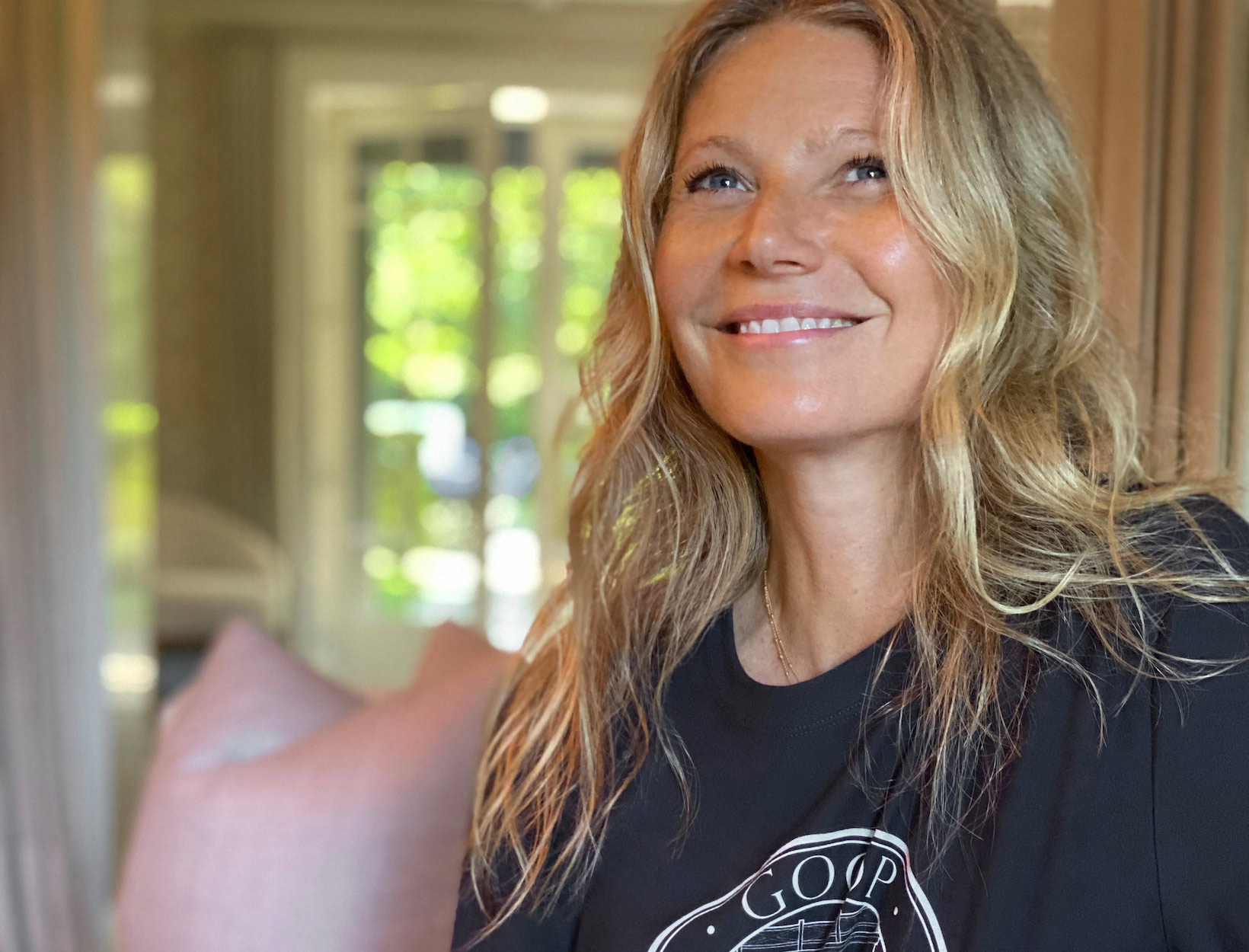 ON GP: G. UNIVERSITY T-SHIRT GOOP, goop, 125 USD

All the jokes aside (no, 2021 wasn't the easiest year in a dry January), cleansing my diet, exercising, and even the thought patterns of the past month, made me feel energetic, healthier, and – believe it or not – want more. I extend this focus further, throughout the first quarter.
Small background: I had COVID-19 early and it left me with a bit of long tail fatigue and brain fog. In January, I did some tests that showed a really high level of inflammation in the body. Therefore, I turned to one of the smartest experts I know in this area, a practitioner of functional medicine, Dr. Will Coleu. After seeing all my labs, he explained that this is the case when the road to healing will be longer than usual.
So, we did a version of the protocol that he outlines in his upcoming book, Intuitive post. It is keto and herbal, but flexible (I ate fish and several other types of meat), and I fast until 11 o'clock every day. I'm used to cleanses now – like the direct six-day bone broth cleanse from OWL Venice that I did in January – but something freer like Will's plan is definitely more customization. So I cooked a lot, and some of it is really delicious: the other day I made caps with crispy capers and sage, asparagus with bacon vinaigrette, and some small artichokes with stuffed herbs and garlic. I even found a great sugar-free kimchi (Madgein vegan daikon kimchi– it's amazing) and sugar-free kombucha, and I use a lot of coconut aminocasors in my recipes. Will gives you guidelines and a lot of recipes, but you focus a little more and I hope this will help me create some lasting habits.
There is no sugar, and of course no alcohol, so I did a lot of research and found some great things that support what I do. One of my favorites is Seedlip – amazing herbal non-alcoholic cocktails really scratch that itch at the end of the day (or the itch I need something sophisticated with dinner or something buzzing in front of one or the one laughing with friends) for me. There are three flavors (I especially love Garden 108), and they all contain calorie-free sugar. I like it in a double old-fashioned glass with a diamond pattern, with a lemon and a drop of sparkling water. It's so good.



Seedlip
Special offer Trio
Seedlip, $ 89

BUY NOW

In partnership with our friends from Seedlip
Will also gave me supplements, most of them in favor of a healthier gut: There are butyrate, which Will says supports a healthy microbiome, and then in Madame's daily ovarian supplement I get fish oil, B vitamins, some vitamin D3 (I add more, but it has 500 IU to start with), selenium and zinc, all of which Will says yes are currently critical for me. Even more zinc and selenium, along with the antioxidants vitamin C and resveratrol, I get in my G.Tox Detoxifying Powder which I mix with water. Will makes me take G.Tox in the morning and in the evening.
Bonus: What's in stock on the goop
(Which is why I couldn't get excited anymore)

Those babies really do work – that's all I can say. And they taste like the best chocolate mint ever. I can start having them when I start to ease the protocol and can't wait.

goop Wellness
Knock me out
goop, $ 55 for 60 chews / $ 30 for 30 chews

BUY NOW

This is magic for your pores. I use it in the shower every morning: It's a frothy, fresh combination of malachite and fruit acids that sweeps everything away and leaves my skin softly soft and – I'm not kidding – practically pore-free.

goop Beauty
G.Tox malachite + fruit acid
Pore ​​cleanser
goop, $ 48

BUY NOW
We hope you enjoy the products recommended here. Our goal is to suggest only what we love and that we think you could too. We also love transparency, so, full disclosure: We may collect a portion of the sale or other fee if you purchase through external links on this site.