People who get a negative test when entering Israel on Covid will have the option of isolating themselves at home with an electronic bracelet instead of in a hotel.
Israel is tightening the noose around people entering the country from abroad, as concerns are growing that the successful introduction of Covid vaccination will be jeopardized by mutations resistant to vaccines.
Starting next week, mandatory buses for state-sponsored hotels will be reintroduced for people coming to Ben Gurion Airport, but with a new shift. People returning to Israel will be tested at the airport for Covid, and if they get a negative result the next day, they will be allowed to leave the hotel and remain isolated at home if they choose to wear an electronic bracelet.
The plan was tentatively approved at today's meeting attended by representatives of the Ministry of Health, the Israeli police and the chairman of the Knesset's Committee on Constitution, Law and Justice MK Yaakov Asher (Judaism of the United Torah). In the first phase, a pilot project with 100 electronic bracelets will be implemented, managed by an external supplier. The Knesset's constitutional committee must now approve the plan, and laws will have to be passed to expand the use of bracelets once the pilot project is completed. Meanwhile, Israelis returning from abroad will be able to do so without supervision and isolation at home.
The Knesset Constitutional Committee is also required to approve regulations that will determine the criteria on the basis of which the Exemption Committee for People Entering and Leaving Israel makes decisions more clearly, so that its decisions will be more consistent.
Posted by Globes, business news in Israel – en.globes.co.il – February 24, 2021
© Copyright Globes Itonut (1983) Ltd. 2021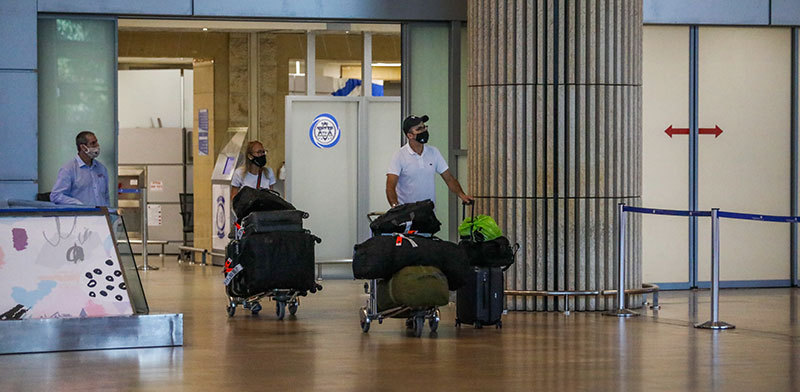 Ben Gurion Airport / Photo: Shlomi Yosef, Globes