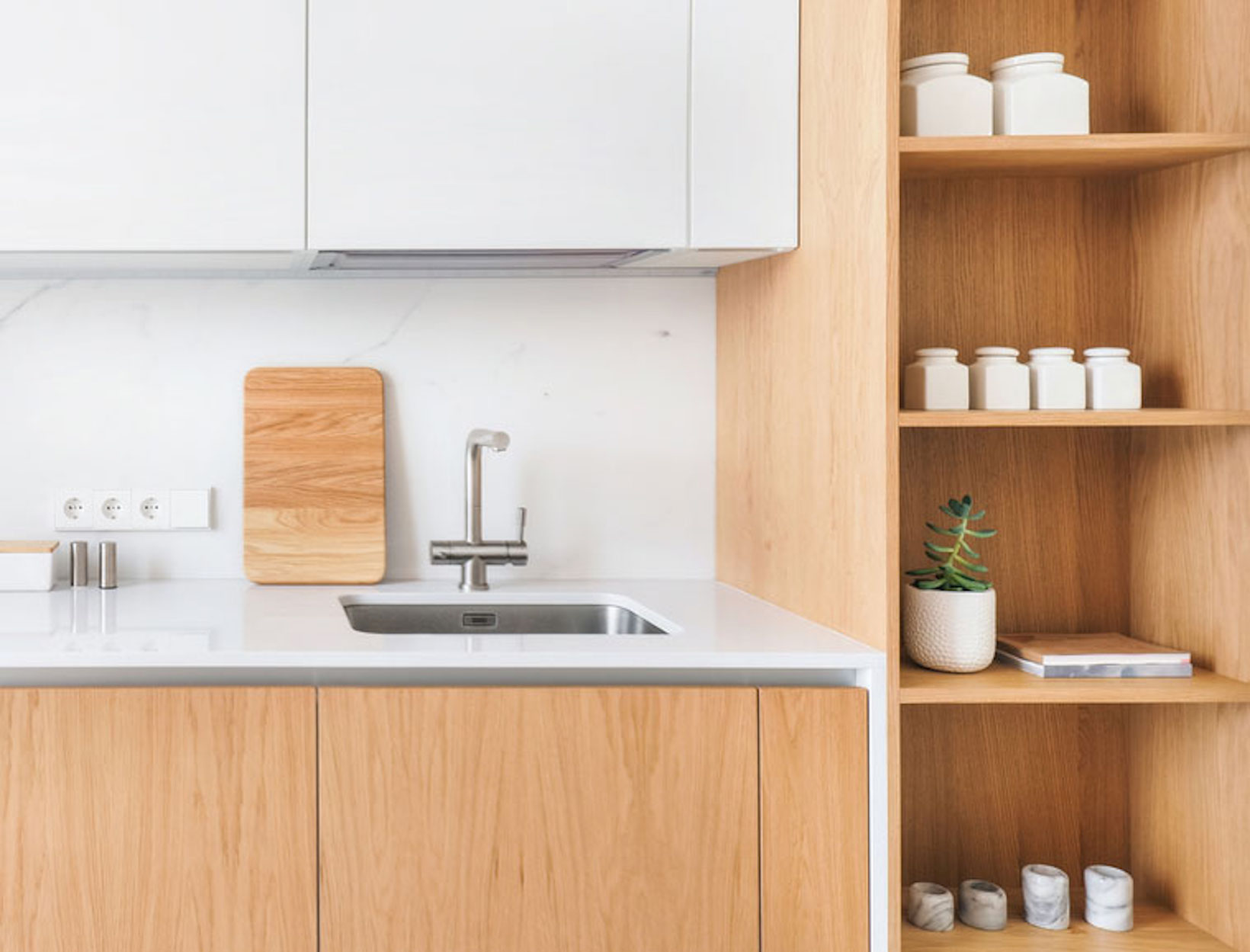 Healer and counselor Peggy Fitzsimmons, who has been helping people clear the waste of their lives for fifteen years, suggests that degradation is not ultimately the creation of space – it is just a spiritual pursuit.
Fitzsimmons' new book, Release: Create a life without clutter and soul-guided, is a guide to releasing things, whether they are physical things, mental and emotional accumulations, stagnant energy or acidic bonds. By exploring every area of ​​our lives and making decisions about what remains and what goes on, Fitzsimmons says, we can rediscover what is most faithful to us. The passage from the fifth chapter below Let go, offers seven questions we will ask ourselves to determine if something is worth sticking to.
---
From Let go
The questions below are a guide for your road trip. Ask them about everything in your life and listen very carefully to the answers. If you follow this map, the things in your life that are in tune with your soul, and those that are not, will begin to unfold. And you will be on your way to freedom.
Does it contribute to my soul intention?
Do this thought, feeling, energy, relationship, or possession contribute to your soul intention? For example, does it help you feel spacious or live with ease and efficiency or do you feel light, clear, relaxed and engaged? This question is directly related to what is necessary. That's really the only issue you need to address. Not answering this question means it's time to let something go. Simple enough, but your ego mind will complicate it. He will question and refute and get upset. He will do his best to hold you to things that do not contribute to your soul's intention. The rest of the questions will help you make decisions that support the knowledge of your soul.
Is it beautiful
Is this thought, feeling, energy, way of relationship or possession beautiful? This is simple enough, but there is one caveat here. You may be able to say, "Yes, it's a beautiful abstract image," but if you prefer realistic images, that would be a candidate for release. Like anything else that is not in line with your soul's penchant for beauty. If it's not nice you, let it go.
Is it useful?
Is this thought, feeling, energy, way of relationship or possession useful? You are looking for things that contribute to your efficiency in life and empower you to do the things that your soul desires. This question seems to explain itself, but be aware when answering. You can say, "Well, this belief that I need everyone's approval has helped me be confident in my life, so yes, it's helpful," but the truth is it prevents you from living your own way. Or you can say, "Yes, these ski poles are very useful," but the truth is, you've stopped skiing for years. Be clear that whatever it is, it is really helpful now to fulfill the intention of your soul. If it's not useful to you, let it go.
Does he love me back?
Do you love this thought, feeling, energy, relationship, or possession? The things you love and that reciprocate make your heart sing. They feel good. In their presence, your energy lights up and you say, "Oh, I LOVE IT!"
Be curious if things in your life evoke that kind of feeling. Or are they more like a vase given to you by your ex-husband's parents: ugly yellows with little red hummingbirds that make you shiver every time you see it? Or the feeling of shame that overwhelms you when you compare your body to models in magazines? Or your frustration when random things stuck in the closet in the hall fall every time you take out the vacuum cleaner? These are examples of things you no longer love. They have struck you with a current of energy that is not true to you. It is not wise to expose yourself to this more than once. If he doesn't love you anymore, let it go.
Is it in the present tense?
Is this a thought, a feeling, an energy, a way of relating, or a possession nowadays? Most of us do not live in the present day. Or we locate in the past tense, which is a land of memories, outdated beliefs, or charged emotions from other times and places; or in the future time, which is a land of fear and planning. If you hang out in the past tense, you will notice how much you think and talk about the past days. You can glorify old relationships or regret your former greatness or repeat stories about the trials and tribulations of your life. You'll have tight clothes in the closet, a file cabinet that barely opens, and you'll regret not saying that was the case five years ago. You will feel guilty or sad or angry more often than you want to admit it.
If you hang out in the future, you'll focus on what might happen. You will plan ahead to the point that you will miss a moment or be hyper awake in everything so that you can manage any impending disasters. You will have a helicopter in your life and you will be proud of anticipating "their" needs. In the closet you will have greasy clothes, plenty of worries and lots of brown bags with groceries packed into the space between the fridge and the kitchen cupboard. You'll be ready for any occasion and you'll hear you say things like "I have to keep this, just in case" or "I may need this for once" or "What if …?"
Remember, the ego does everything to keep us in the past and future. But our soul is at home nowadays, dancing with life as it is, moment by moment. When we live in the present time, our physical environment reflects who we are now and what our life is like now. We are ready to experience the moments to come, without haste or delay. We believe that everything we really need comes at the perfect time and in the best way and that we have and have always had the flexibility and ability to respond to everything that happens in our lives. If something isn't in the present tense, let it go.
Is there a holy place to live?
Does this thought, feeling, energy, way of relationship, or possession have a sacred place to live? Think of it this way. Of all the things in this great big world, you have chosen just this thing to fill your inner and outer space. The fact that you have chosen it automatically makes it sacred. Therefore, you must respect him and appreciate his service to you. You need to make sure it has a sacred place to live. If it is a property, behave with respect by keeping it clean and tidy. Even if it's moved to a drawer, closet, or garage cabinet, make sure it's easy to see, easy to reach, and easy to find. If it is a thought, feeling, energy or relationship that you have decided to keep, it should also be given a place of honor. It must be visible, accessible and appreciated. A messy soul lives transparently, with everything in its proper place. If you can't find a sacred place to live, let it go.
Does it help me to serve the world with my love?
Do this thought, feeling, energy, relationship, or possession help you serve the world with your love? We are here to be of service by sharing our love. Your soul knows the unique ways you should love. You have always had a certain way, certain skills, certain gifts and certain dreams about who you wanted to be and what you wanted to do. When you share your love with the world, you know it. Your heart is open, alive with intent and purpose. You are in your natural flow, with nothing covering the river of your focus and energy. You receive more than you could ever give. If something in your inner or outer space does not help you to serve your love to the world, it no longer serves you. Let it go.
---
Separated with permission from Waterside Productions.
---
Peggy Fitzsimmons is a counselor, healer and author focused on intense overturning. For twenty-five years, she has been helping people recover from mental problems and addictions in clinical settings and through wildlife therapy. Fitzsimmons holds a doctorate in counseling psychology from Arizona State University, and is trained in Hakomi somatic therapy and intuitive energy healing. Her first book is Release: Create a life without clutter and soul-guided.
---
We hope you enjoy the book recommended here. Our goal is to suggest only what we love and that we think you could too. We also love transparency, well, full disclosure: We may collect a portion of the sale or other fee if you purchase through external links on this site.