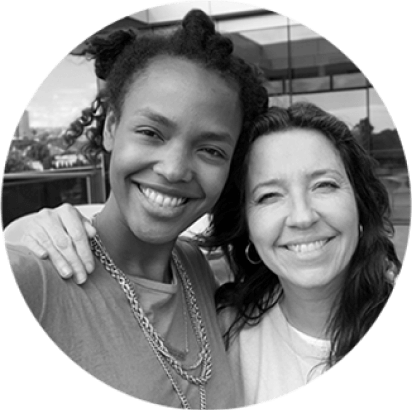 goop beauty editors Jean Godfrey-June and Megan O'Neill love to ask questions and answer them. In their podcast The Beauty Closet they both do. To introduce you to the guests every week, we have created a questionnaire for beauty (and life).
This week we are talking to:
Dee Poku, founder of The WIE Suite
If you've ever been to a WIE Suite event – they're part of TED Talk, part of really fun fun, with an invisible career development aspect – you felt like you were part of a very smart, very classy, ​​very powerful sisterhood. Weaving effortlessly through renowned fashion designers, founders and CEOs, Dee Poku is a modern mother, presenting, connecting and celebrating. In The Closet Closet this week, Poku talks to Jean Godfrey-June and Megan O'Neill about connection, power, and self-confidence, along with the secrets of her glowing skin and signed bangs.
As a young girl in Ghana, Dee Poku knew the world was hers. "I grew up in an environment where everyone looked like me – where everyone was black and people in powerful positions like me," she says. "It based me on the feeling that I could be anything I wanted to be." After years in the entertainment industry, Poku founded WIE Suite – a business community focused on sorority and empowerment. "It's a space where women who have achieved success can be in the same room with women earlier on their journey," Poku says. "It's a system of collective support."
Her self-confidence is contagious and seems like her beauty erupts from within. "I'm very healthy," she says. "I don't drink coffee or eat unhealthy food. I start every morning with lemon and water and herbal teas. I eat a lot of fruits and vegetables. "To find out more about her glowing skin secrets, we sent her a questionnaire.