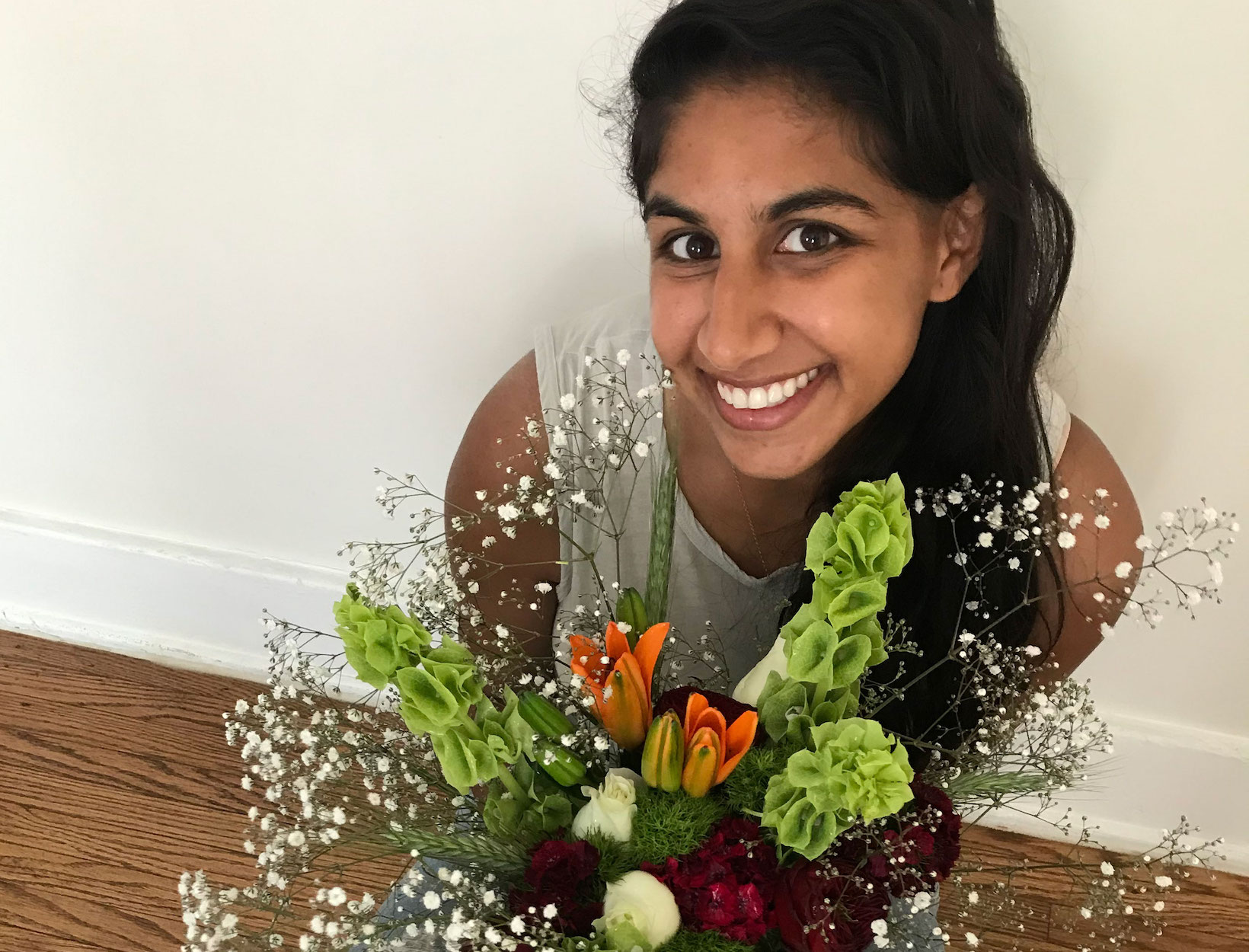 Beauty Closet Questionnaire
goop beauty editors Jean Godfrey-June and Megan O'Neill love to ask questions and answer them. On their podcast, Cosmetic wardrobe, do both. To introduce you to the guests every week, we have created a questionnaire for beauty (and life).
This week we are talking to:
Monica Padman, actress and creator, cohost and podcast producer Armchair expert
We're full of armchairs here in the goop, so we have a chance to interview Monica Padman, half Armchair expert brain trust (GP interviewed the other half, Dax Shepard, here– don't miss), we had a pinch. Did Padman, co-creator and cohost with Shepard from the smash-hit podcast (she's also an editor, producer and former fact checker), interview Yuval Harari, Glennon Doyle, Ibram X. Candy or maybe Bill Gates when we heard her mentioned enthusiasm for beauty, we no longer remember. All we know is that we pounced on her and somehow convinced her to come to our podcast, The Closet Closet.
Padman talks about the feeling of not being beautiful as she grows up as an American from India in Georgia, and also about the ways in which beauty rituals – radiant eyeshadow with friends and more serious makeup and skin care at her favorite aunt – brought her closer to people. She takes us through the ways she grew up, self-image, from moving to LA to becoming an actress, as well as to the podcast itself. (If you're a fan, you know she even dared to party during COVID – she trained every week in her brilliant podcast edition, Monica and Jess Love Boys, by therapists like Esther Perel.)
"I love beauty – trying products, all that," she says. "The feeling I'm fine. Included Armchair expert, we had a hypnotist. I told him I wanted to like what I saw in the mirror (physical image), and he reminded me that beauty exists in the fact that there is only one you. There is only one person on earth with your specific configuration of characteristics, scars, skin – you are beautiful because of that uniqueness. I adopted this as my philosophy of beauty: Own it because it is unique. "We love philosophy – and we love the specifics below.
First job?
Gymnastics lecture for children at a local gym in Georgia, Fantastic Gymnastics.
Go for a recipe for a work night?
Slow-roasted lemon salmon Alison Roman with vegetable salad.
Hair look?
I leave it to air dry most days and wear it with a very clichéd millennial side part. 🙂
Preferred form of exercise?
Running (preferably on the track).
---
We hope you enjoy the products recommended here. Our goal is to suggest only what we love and that we think you could. We also love transparency, well, full disclosure: We may collect a portion of the sale or other fee if you purchase through external links on this site.