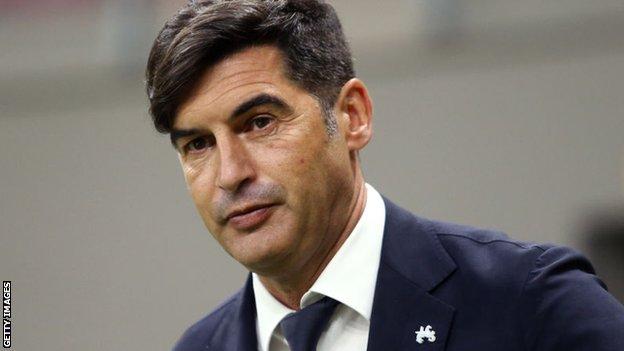 Tottenham have opened talks with former Roma boss Paul Fonseca about becoming their new manager.
Having moved into the advanced negotiation phase with Antonio Conte, only for the deal to fail, there is understandable caution in the situation and there is no deal yet.
Fonseca, 48, impressed Roma, only to lose his job last month after his side slipped to seventh place and Manchester United were eliminated from the Europa League semi-finals.
The fact that Jose Mourinho replaced his Portuguese compatriot in the Italian capital creates a sense of irony because, if Fonseca still gets the Spurs job, he would take over as former Chelsea and Manchester United manager, who was replaced by President Daniel Levy in April.
The move bears all the hallmarks of the significant participation of Tottenham's new sporting director Fabio Paratici, who joined the club after 11 years at Juventus.
Fonseca replaced Claudio Ranieri in Roma after three years at Shakhtar Donetsk of Ukraine. The Portuguese also coached Porto and Braga in his homeland.
He won three consecutive doubles in charge of Shakhtar between 2016 and 2019, as well as the Portuguese Cup with Braga in 2016 and the Portuguese Super Cup with Porto in 2013.