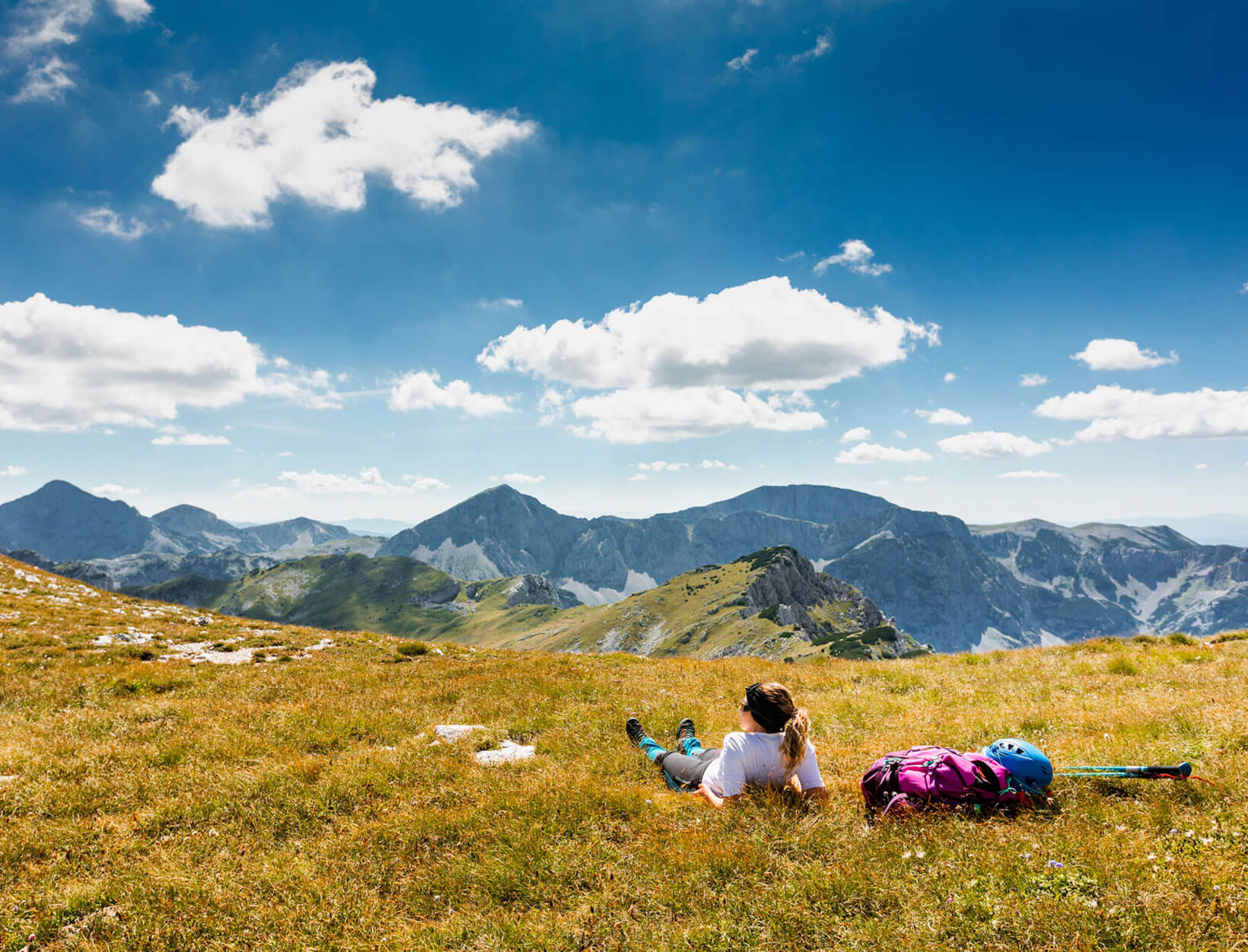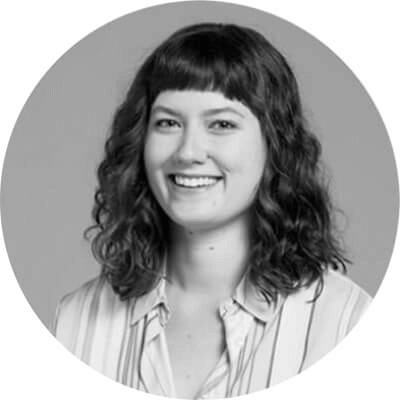 Caitlin O'Malley is the goop's food director. It gives us recipes, takeaway recommendations and tips on anything unrelated to food. He makes us laugh every day.
Admittedly, I'm not an outdoor person (my biography on Instagram was once read, simply, "closed child"). That told me, I got a little interested in it now thanks to the guy outdoors I married. He knew how much I loved him refrigerator packing for excursions and picnic baskets for the beach and I saw the potential for my culinary feel on the trail. Since then, I've become his de facto connection to snacks, helping him find delicious whole food options for his backpack and hiking adventures that we now go together. It could be said that I became a bit obsessed with trail food optimization.
Before you start loading your pack of treats, you need to know a few diet rules for outdoor adventures.
KEEP THE LIGHT
If there are two things around which backpacks and passers-by are meticulous, it's the weight of the package and the calorie intake. On arduous journeys, some hikers will not bother to bring food if it is not at least one hundred calories per ounce. If you're a novice mountaineer (like me), you don't have to be that extreme, but a lighter package is undoubtedly more enjoyable even in short trails.
It is also important to consider the possibility of reuse in relation to disposable packaging as part of this discussion. If you go ultralight on a long trip, some disposable products are likely to be unavoidable. If it's important for you to use reusable, it's entirely possible, but they can get heavy and you may want to make some substitutes to make up for the extra weight, like packing lyophilized apples instead of fresh ones. Or reuse plastic containers for removal – they are super light and you use them more and more before they end up in the landfill.
AVOID THE PAST
Dairy products and meat can really satisfy in hiking, but since you probably don't carry ice bags, super fresh things should be avoided. Hard cheeses like Parmesan, aged Gouda and aged Cheddar should be fine one day at room temperature (potentially longer if you hike in cold temperatures). The same goes for cured meat products like salami. Otherwise, stick to the stable options on the shelves.
DON'T THINK
I have to keep reminding myself of this. It's easy to get carried away with ideas for more exciting and complex foods that you can make up for on the trail (especially when you see TickTokers whipping gourmet meals in the woods), but it is best to curb it. Preparing food outside the real kitchen is already a bit of a challenge, so if in doubt, keep it simple.
DO NOT LEAVE A TRACE
Consider the trash you are going to make and always pack it. Orange peels, plastic wrap, coffee filters – everything has to go off with you. I bring an extra reusable bag especially for this.
HYDRATION
In addition to considering your menu, the weight of the packaging and the container, you must also keep water in mind. REI has a lot of them useful tips for proper hydration when hiking. Just remember that you will have to bring extra for everything you make and who need water, like coffee or oatmeal.
FOR EASY MORNING HIKING
This was my hike – mostly because of the promise of coffee.
Coffee and tea
Making a fresh cup of coffee or tea at the end of a hike is such a treat. There are easy settings for overflow or French press if you are a fan, but you would be surprised how many legitimate coffee and tea companies are currently making instant packages. Prescription glasses is my forever chosen coffee bean, and the moment is just as good. Pique has many wonderful teas – matcha and rooibos are my favorites. You can bring a camp for cooking water or take hot water in a quality thermos. Both moments dissolve in cold water, if you have colder coffee or tea. For the cream, you can pack a small bowl with your favorite from home or go for a powder, like the Superfood cream from Laird.
FOR ALL DAY HIKING
If your plan is not to be out all day, you will need breakfast like the above, lunch and some strong snacks to keep you going. Bonus points for a fun drink.
Sandwiches and wraps
They are perfect for an undisturbed lunch on the trail. I try to avoid super fresh cheeses, mayonnaise and eggs because they won't be in the fridge for a while. I pack strong sandwiches in a reusable bag or in wax foil and use a stainless steel case to protect softer items from smoothing.
Fortilla tortilla
If you prefer to assemble something easy on the fly, throw the tortillas in the bag. They are favorite mountaineers: Both lithe and sturdy, they can create a great vehicle for anything from peanut butter and banana chips lemon tuna.
Back Country Charcuterie
A snack has long been my favorite thing for lunch, so no wonder I love the trail version as well. A little bump or salami, plus hard aged cheese and crispy bread. You can go outside and bring some olives for a savory treat. A packet of mustard for meat and honey for cheese make this a very rough, yet dirty affair.
Nuts and fruits
They call it a trail mix for a reason. It is easy to eat, provides a nice variety of textures and flavors (crunchy, chewy, salty, sweet), and this combination of nutrients should help with energy throughout the day. Granola bars and date balls can also do the job. Nosh on them every hour to keep you going.
Fun bev
One of the things that bothers me about typical hiking food and backpacks is the lack of acidity – I like to finish everything by squeezing a lemon or a drop of vinegar. I came across this real citrus powder that totally does the trick. It comes in four flavors (so far I've only tried lemon and lemon, but there are also oranges and grapefruits), and it's made from freshly crystallized lemon juice and oil – without any sweeteners. One packet of True Lime is the equivalent of a lime wedge, and it dissolves in water and has a bitter and refreshing taste like the real thing. I love it as a makeshift limestone to freshen me up after lunch, but I think there's a lot of potential for cooking with it adding a little sparkle to dehydrated backpack meals.
FOR OVERNIGHT
You're fed up with all the delicious snacks, but now it's time for dinner. You've probably tucked in, especially after setting up camp, so let's be simple. Delicious – but simple.
Meals for backpacks
There are a lot of convenient dehydrated backpack meals – you literally add water and eat them right out of the bag. It sounds a bit unattractive, but over the years they have become so much better. The best brand I have found is Good To-Go. They were developed by chefs, with real whole foods and produced in Maine. There are vegan and gluten-free options. Flavors such as Indian feed, chicken Pho and chicken button offer an exciting variety compared to beef stews that other brands rely on.
DIY backpacks
Homemade food for backpacks is not necessarily difficult to make. It's like solving a puzzle – stacking fast-cooking ingredients with some high-flavor garnishes. There are probably more ingredients in your cupboard that have potential than you think.
Couscous and rice vermicelli make excellent bases. Both cook quickly – all you need to do is cover them with boiling water and let them harden. Add a handful of dehydrated or lyophilized vegetables for color, texture, and extra nutrients, and then all the way to the flavor enhancer. Try sun-dried tomatoes, oregano, garlic powder and olive oil for an Italian atmosphere. Peanut butter, ginger powder, soy sauce and sriracha for a situation inspired by Thai satay. Again, you can pack them in reusable or find a multitude of ingredients – like olive oil, peanut butter and soy sauce – in one-serving packets.
Drinks and desserts
A flask of whiskey or tequila may sound a bit extreme if you don't usually drink it neatly, but if you have packets of honey and True Citrus, you can make a delicious blend. Or bring a small (sweet) canned cocktail like the ones from Top Top Proper cocktails.
If you want something sweet, my favorite is peanuts covered in dark chocolate from Unreal, but generally everything with a candy shell should go well and spare you melted chocolate mess.