Kelly Smith insists the Women's Super League needs full-time referees after an "obvious mistake" during Tottenham's win over Manchester City.
Roselle Ayane's pure handball in the upgrade of the late winner of the own goal Karima Taieb caused great controversy The Spurs stunned City 2-1 on Sunday.
Tottenham's substitution raised its hands to welcome Angela Addison's cross, turning it into Steph Houghton on City's tripod. He pushed into the back of the net over Taieb's back for the winner in the 87th minute, ending City with 33 games unbeaten.
We highlight the victory of Tottenham over Manchester City with the result 2: 1 in the WSL

Former Arsenal and England striker Smith told Sky Sports News: "Manchester City played extremely well in the match. They had numerous opportunities to postpone the match, and then we talk about handball and a mistake – an obvious mistake – that the referee missed.
"We have to educate the referees. We want full-time referees. Part-time referees who work in a fully professional league do not work. The standards of refereeing have to be better in this league, that's a fact."
'VAR is not the right option'
Chelsea boss Emma Hayes has called for the introduction of VAR in the WSL following Beth Mead's controversial goal in Arsenal's 3-2 win over the reigning champions over the opening weekend.
However, it is understood that the Football Association has due to logistical problems, it does not plan to implement video technology soon, because the installation costs would be too high in all clubs at this stage of women's game development.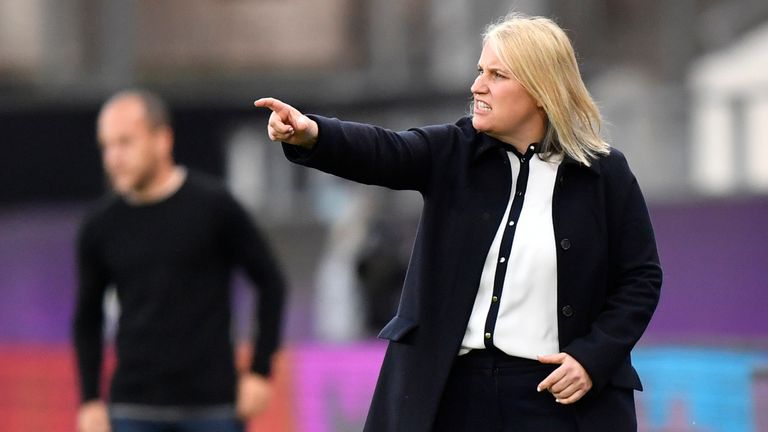 Some teams in the WSL that play in National League stadiums – like West Ham in Dagenham and Redbridge – can't accept the VAR, and Smith doesn't think now is the right time to present it.
"We had the same story with the offside in the Arsenal-Chelsea game last week," she added.
"We want to strive to have the best technology in football. I'm not sure VAR is the right option for this league right now because it's so new.
"It's disappointing, but we have to fix things."